Arc Flash Safety at a Higher Standard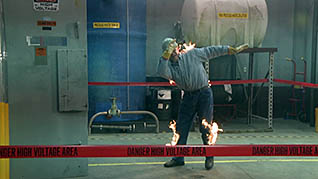 Many electrical workers are killed or injured each year due to under-qualification or ignoring procedures they were trained on.  The National Fire Protection Association (NFPA), has created the 2012 70E document to provide safety standards for electrical workers.
Mastery's Arc Flash training course helps dissolve discrepancies in defining a "qualified person."  Some of the NFPA requirements for this person includes someone who has skills and knowledge related to the construction and operation of the electrical equipment and installations, and has received safety training to recognize and avoid the hazards involved.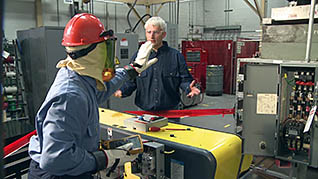 Two primary hazards discussed include; direct contact with or coming too close to exposed live parts, and exposure to the sudden, violent release of energy (an arc flash).
From Occupational Health and Safety, Hugh Hoagland wrote the article, "Arc Flash Training & PPE Protection: For the most effective worker protection, you're going to have to go beyond standard compliance."   In the article, Hoagland conveys a real-life situation in which an electrical worker obtained serious burns from a piece of equipment.  This story echoes the importance of training and how it directly correlates with workers' safety.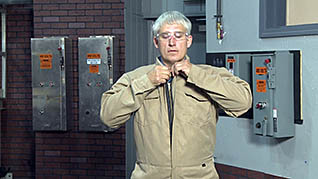 In Hoagland's story the worker decided not to wear proper protective clothing, yet, this may have been prevented had the company's standard went beyond what it needed to be.  The article gives ideas to hold your company to higher standards which, in return,  provides even better precautionary steps for electrical injury prevention.
Make sure your employees are properly trained on arc flash safety and the the NFPA 70E standard.
Interesting blog, here you explain more information about Arc flash safety. I like this information. For some more information about Osha Arc Flash Standards