Deliver Holiday Worthy Customer Service
"'Tis the Season to be jolly," is the common theme throughout November, December and the new year.  Although as this rings true, we all know we run into the occasional crabby employee while out shopping, over the phone or when ordering your dinner.  These employees make companies lose business and create a negative image of the company for the customer.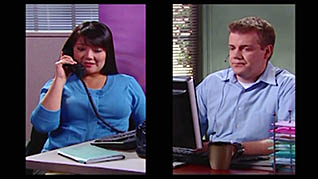 As explained by Nancy Friedman, also known as the "Telephone Doctor," most companies biggest mistake is having unfriendly employees.  Mastery offers a training video, "Business Friendly Customer Service" featuring Friedman,  to help companies thoroughly express to employees how crucial good customer service is in order for the company to be successful.
In the video Friedman explains six ideas in order to deliver business friendly customer service, these ideas are:
1.  Deliver business friendly customer service; it is the middle ground between too cold and impersonal and too familiar.  Offer more than the minimum while being genuine and enthusiastic.
2.  Every call is unique, don't be desensitized; work to avoid becoming desensitized, when the customer is on the line – you are on the stage.  Every call should be treated as a new and personal situation.
3.  Solve the problem, don't argue; work on straightening out the problem not pointing fingers to blame.
4.  Have empathy with the customer; be considerate and empathetic toward all situations the customer may bring.
5. Smile: don't be cold; as Friedman says, "a phony smile is better than a real frown," a smile can be heard and seen.
6.  Avoid emotional leakage; if in a frustrating situation, regain your professional composure, shift gears emotionally, pause and take a deep breath, smile and handle the situation.
Mastery isn't the only company promoting great customer service, Mark Hayward, business owner and contributor for the "Grow your business" blog section for American Express, describes "How to Maximize Your Customer Service During the Holidays." Hayward shares ways in which your business can stand-out as the customer's go-to spot for their holiday shopping.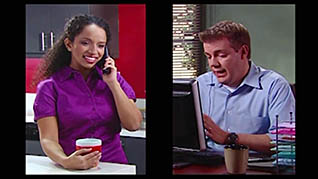 Carrying a positive attitude and creating great customer service help ease an already mentally and physically straining time of year.  Show your employees how the outcome of great customer service will benefit all involved in the end – from a more positive workplace, to more friendly customers.  Mastery's training video, "Business Friendly Customer Service," easily and effectively shows employees how to implement these ideas into the real workplace.