How to improve your employee's experience and increase retention rates in 2017
"70% of millennial employees want to start their own businesses at some point."
However, it's not easy to do so. A report published by Deloitte noted that a large part of the global workforce – roughly 35 percent of employees – are made up of millennials. And 70 percent of these employees want to start their own businesses at some point. Twenty percent would rather not work for corporations with more than 10,000 employees.
While we could discuss millennial workers for hours, here's what you need to know: Millennials are entrepreneurial at heart and are fearless (and sometimes inpatient) when it comes to looking for opportunities that perfectly align with their professional expectations and lifestyle needs. Other generations act differently, and the disparities between groups of employees can make it difficult for companies to pinpoint exactly how to increase retention rates.
It's almost as if employers are battling time.
Yet, there are ways to increase retention rates, and it starts by improving employees' overall experience. Here's how:
1. Get creative:
Let's start with Google, which desperately wants to retain top talent. The successful multinational technology company recently started what it calls "Area 120," according to Business Insider. It's an idea that will hopefully keep entrepreneurial-minded employees from straying too far away from Google.
To join Area 120, teams within Google submit plans, and Google allows approved teams to work full-time on their businesses for a few months. If successful, they can then ask Google for more funding and eventually develop a business the technology giant invests in.
Now, most companies not named Google don't have the resources or need to get this elaborate with their creative retention strategies. However, that's not the point. Google is partly successful because it thinks outside the box. If you have a young workforce, don't give them mundane work they'll eventually grow tired of. Inspire them by having them take on more responsibility when it comes to building and developing the company. They'll not only appreciate the chance you're giving them to make an impact, but they're also more likely to feel engaged in their work and thus be more productive.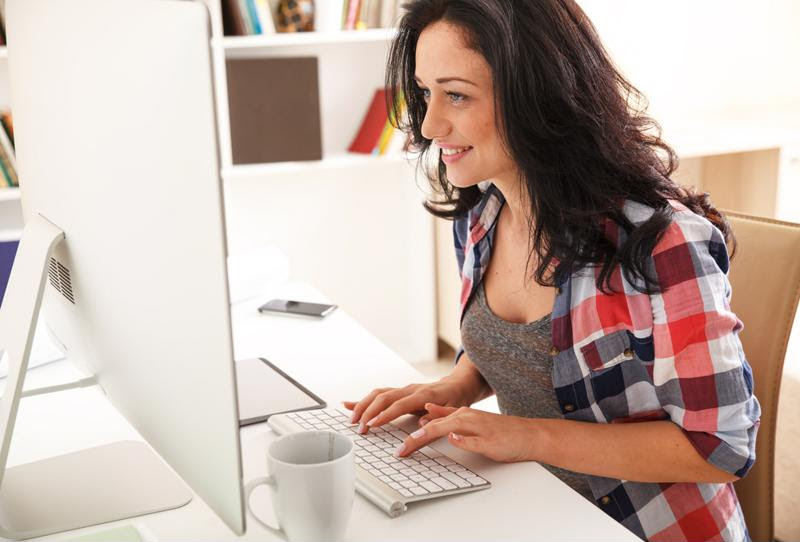 2. Provide employees with more growth opportunities
Are you offering employees enough opportunities to develop as professionals? A study conducted by BetterBuys found that nearly 80 percent of employees are able to sign up for or take part in professional development courses or activities. And over 90 percent believe having these opportunities is important.
It's critical you give employees the chance to learn and grow on the job. We even suggest supporting their desire to take part in courses by paying for classes outside of work.
You may find employees who learn and grow on the job are more likely to stay put.
It's expensive to hire new employees, especially top-level talent. ERE Media reported that to replace an entry-level employee, it costs roughly 30-50 percent of their annual salary. For highly specialized or high-level employees, that number jumps to 400 percent of the employee's annual salary.
3. Let loose
Busy employees want to be able to control their lives. There's even an argument to make that the typical 9-5 workday has become outdated, noted Bloomberg, and more flexible work schedules have become a welcoming feature in a sometimes stuffy corporate world.
Carol Sladek, a partner at Aon-Hewitt, a human resources consulting firm, said that U.S. society has become accustomed to what she calls the "hours mentality." However, this way of thinking isn't always appropriate.
"Our culture in the U.S. is rooted what I call an hours mentality," said Sladek, according to Bloomberg. "And by that I mean scheduling – really driven by shift work – that doesn't make sense in most of our service-based industries."
Gretchen Rubin, author of The Happiness Project, also believes people don't want to feel bottled up. They want to feel free.
"Happiness is affected by [employee's] sense of control over their lives," Rubin said, according to Business Insider.
More employers are allowing employees to go into and leave the office when they want. They're giving them more freedom to actually give them more control. In turn, this could be helping them relieve stress and increase their overall experience.
4. Become more efficient
Are you using outdated technology? Clunky, old systems can slow down data processing and client relations, which in turn can hurt your employees' workplace experience.
"Clunky, old systems can slow down data processing and client relations."
A survey conducted by Sapho found that nearly 75 percent of employees want to be able to retrieve a subset of personalized information instead of scrolling through a broad range of data. Moreso, many employees feel dragged down by legacy solutions. Ninety percent of them want simplified systems which they believe could improve efficiency and productivity and likely decrease anxiety.
Replacing systems can get expensive. We understand. But rolling out new solutions could improve an employee's experience and thus improve the chances the professional stays with the company.
Don't waste time or money trying to recruit new employees. Instead, focus on the ones you have by improving their workplace experience with more opportunities to grow professionally, easing off clock-in times and updating old systems with new solutions. By incorporating these ideas, you can easily transform how your business operates and increase retention rates.
If you are an employer looking to train your workforce, see if your current HR Cloud Service provider offers MasteryTCN courses or get a referral from us here.
Source
Are you looking to cut hiring costs? There's no better way to do so than by retaining employees.