Machinery guarding and OSHA regulations
Workplaces with machinery are full of unique risks. Leaders have to ensure their training operations are up to protecting their employees.

Any workplace that involves potentially harmful machinery has its own set of important OSHA regulations to follow. Training is key, and there are a number of reasons for leaders to turn to relevant courses – they can familiarize themselves with requirements, and then convey proper operations to their employees, as required by regulations.
The dangers of noncompliance are very real. While companies that don't secure their machinery correctly may end up paying fines or suffering other penalties, the price paid by workers is greater: Accidents with unguarded machinery can lead to the loss of limbs or even lives. Any workplace with potentially dangerous assets, therefore, has every reason to invest in machine guarding procedures, as well as lockout/tagout operations.
What are the requirements?
Running a safe environment for machine operators and others who interact with potentially dangerous assets consists of many separate requirements. OSHA calls for employers to follow a host of related procedures that all add up to employee safety. The official guidelines on machine guarding work hand-in-hand with national consensus standards from bodies such as the American National Standards Institute (ANSI) where these apply. OSHA encourages companies to use these standards as a guideline for correct operation and compliance but caution that in some cases they provide less protection for workers than OSHA's own rules require, and are thus not sufficient on their own.
Wherever there is a moving machine part, function or process that could cause injury to an operator or bystander, leaders have to get involved with safeguards, controlling the danger. The agency pointed out that while amputations are devastating to those who suffer them, they are still common. The manufacturing sector is home to the most amputations, 44 percent, but they can occur in any field that uses heavy machinery.
Training in the proper use of all equipment is one of the major requirements regarding machine safety. No matter what procedures are in place regarding heavy assets, there's no way to consider workers safe if they haven't been briefed in the proper operation and use of their tools. Employees should receive detailed descriptions of the procedures they'll have to follow, with periodic inspections to make sure they're applying what they've learned.
The exact details of safe machine operation differ from one device to the next. Common threads include having lockout/tagout operations to ensure there's no danger of harm from hardware that begins moving on its own. Furthermore, leaders should make sure the procedures involving each machine are codified and recorded. When it comes to dangerous equipment where mistakes could lead to amputations, there is no room for imprecision or carelessness.
Real-world examples of noncompliance
The need to protect employees' safety on the job may seem abstract without real examples. Sadly, examples of non-compliant workplaces and the resulting injuries are all too common. Checking the backlog of citations shows what can happen when administrators fail to implement plans to protect their machine operators from the hazards of their jobs. Sometimes, inspectors find hazards before a problem occurs, while in other cases, they're too late to prevent a tragedy from occurring:
Inspection in Texas: A machinery rebuilding firm recently incurred a fine of over $155,000 for failure to guard workers against amputation and struck-by hazards. OSHA actually inspected the shop twice. At the first check, the company was warned to fix its several code violations. The follow-up inspection

six months later

found nothing had changed. OSHA noted inspectors found machinery without safety guards, assets that weren't secured properly and a lack of the devices needed for safe lockout/tagout procedures.
Injury in Alabama: When it comes to machinery safety violations, the aforementioned case is far from the worst situation inspectors have encountered recently. OSHA responded to the report that an employee at a food production facility had the tip of a finger amputated by an unguarded saw blade. Upon inspecting the plant, OSHA found 12 different safety violations, ranging from a lack of eye protection to a lack of procedures that would keep equipment from starting during cleaning.
"This incident could have been prevented if management had followed OSHA standards," OSHA Area Director Joseph Roesler said about the Alabama accident.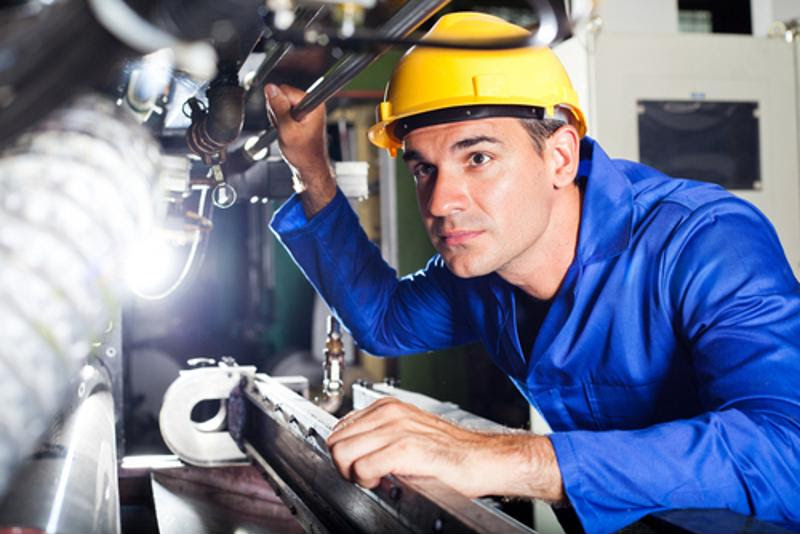 Training isn't optional
With proper employee training and preparedness written right into the regulations around machine safety, it's clear that leaders whose businesses involve dangerous machinery can't overlook education for their teams. Good courses don't just re-hash the details of compliance, they impress upon workers why the regulations exist. There's a difference between doing something "because it's the rule" and understanding that serious injuries could take place when procedures are inconsistently applied.
Every machine is unique. Some have required protective gear, while others must be cared for in a specifically prescribed way. Ensuring workers are using every piece of hardware in the appropriate fashion – and are aware of the issues that can arise when they don't – should be on the agenda for every company with machinery.
MasteryTCN offers a variety of up-to-date video-based courses on this subject. From overviews of lockout/tagout regulations to real-life stories of workplace accidents, these materials approach machine guarding and safety from a variety of angles. This diversity of approaches is in keeping with the many risky situations that can occur in workplaces.