New Titles This September!
This month we released some new Video On Demand courses and several new Partner titles.
We also have begun to update our Video On Demand courses with a few changes to the platform, including bookmarking! For more information on the new VOD platform, check out our press release here.
This month's new titles include:
Slips, Trips and Falls: Step Back for Safety
Maritime: MRSA/Staph & Infection Prevention for Oil Industry
Maritime: MRSA & Staph Prevention for Maritime Industry
Maritime: Man Overboard Prevention for the Inland Waterways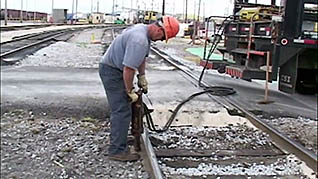 Driver's Daily Log
Safe Forklift Operations and Practices for the Oilfield Industry
Backs: Back and Neck Injury Prevention
Wellness: Heart Disease and Cancer
Benzene Awareness
Maritime: Marine Fire Prevention, Training, and Response
Stress: Managing Stress on the Job
Ergonomics: Working Smart: Reducing Risks of Sprains & Strains
MRSA & Staph Infection: Prevention for Business and Industry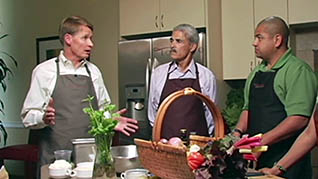 Don't Panic! A Recipe For Success in Times of Stress
The 5 Values of GREAT Customer Service
PATTERNS: Preventing Sexual Harassment, Program 1
PATTERNS: Responding to Sexual Harassment, Program 2
PATTERNS: Rights & Responsibilities, Program 3
Succeeding at Work: The Adventure Begins
You Can STOP Harassment: Taking Responsibility, Program 1
The New Workplace: Making the Change
The New Workplace: Leading the Change
The Respectful Workplace: Redefining Workplace Violence, Opening the Right Doors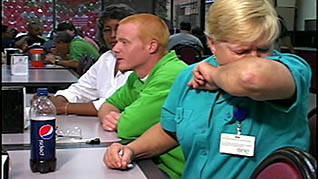 The Respectful Workplace: Redefining Workplace Violence, Diffusing Hostility through Customer Service
The Respectful Workplace: Redefining Workplace Violence, Managing Harmony
Maritime: Intro to Vessel and Barge Equipment and Terminology
Workplace Nutrition: A Recipe for Optimum Health
Preventing The Spread Of Contagious Illness
Maritime: Security: The Declaration of Security DOS
Maritime: Security: Search, Screening & Sweeping: Facilities
Oilfield: Hand Safety & Injury Prevention for the Oilfield
Security Search, Screening & Sweeping: Vessels
To see a full course listing browse through our catalog at mastery.com!