NPHW 2011- Injury Prevention Starts On the Move
The Department of Transportation estimates a decrease in traffic fatalities by 25% since 2005, and report the lowest numbers in recorded history (since 1949). These numbers represent true progress, however for the 32,000 people who lost their lives in 2010 that progress was not enough. As we continue to advance we must keep in mind, new batches of drivers hit the roads every year so we should continue to pass on safe driving messages.
While vehicle design had improved and we have safer restraint systems, technology has increasingly provided a new array of distractions for drivers. According to the DOT's web site on distracted driving (Distraction.gov) and the NHTSA, 20% of injury crashes in 2009 involved reports of distracted driving.
We need to put down our cell phones and iPods and focus on the task at hand. Today, day four of National Public Health Week, remember injury prevention starts on the move! As pedestrians, passengers and drivers, we all need to be more safety-conscious while on the move. The American Public Health Association provides some small and big actions you can take to help prevent injuries due to driving-related accidents.


Mastery Technologies carries over 20 driving-related online training courses, including "Dangers of Cell Phone Use While Driving" and "Distracted Driving: At What Cost?"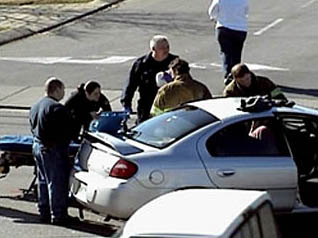 Stay safe on the road and stay tuned for more on this year's National Public Health Week – Safety is NO accident.