Recognizing and coping with workplace hazards
Recognizing hazards in the workplace and preparing to deal with them are key processes for all companies today.

Hazards in the workplace take many forms. Unless employees have been trained to recognize and avoid these dangers, they may inadvertently increase their risk of serious injury. Dangerous situations benefit no one, from the workers and consumers exposed to the condition to the corporate leaders facing increased liability. It's up to today's companies to collectively become better at identifying and neutralizing dangerous conditions.
Risk and hazard assessment starts with considering the various categories of danger in today's workplaces. Each industry will have a different threat profile, but no company is exempt from the need to keep all on-site personnel safe.
OSHA's view
As with all workplace safety issues, the Occupational Safety and Health Administration (OSHA) has released guidance on the process of spotting potential problem areas within a business environment. The agency has issued a six-step process for companies that are trying to determine the risk factors within their facilities and become more effective at countering them.
1. Collect known facts
First, leaders should see what existing information they have on the threats in their workplaces. Organizing all known facts about previous injuries sustained in the workplace, as well as listing and checking on current safety programs, is key. Furthermore, leaders should speak with employees about their experiences and consult with the safety and health committee. During this step, they can also collect outside reports on hazard types.
2. Inspect your workplace
After collecting known data, it's time for a workplace inspection. This is not a one-off event, either. Leaders should commit to periodic overviews of the work environment, and carefully record their findings. Vehicles should be checked, as should every activity and area used by the company, even those not considered high-risk.
3. Pinpoint health hazards
Once leaders have verified the physical risks to employee well-being, they should make sure there are no health risks, such as those from chemical fumes. This also applies to ergonomic risks from work styles, such as the danger of back injuries based on heavy lifting.
4. Investigate incidents
If an incident does occur, companies should be thorough in their investigation of the problem. Determining what factors may have led to the issue can help determine if environmental factors should change to prevent future harm. When a serious injury or death occurs, OSHA requires organizations to report their findings within eight hours using a special process.
5. Identity threats outside the routine
Despite the difficulty of anticipating or planning for emergencies, companies must factor these events into their risk factor assessments. Danger can escalate when a crisis occurs, and having a response plan for such abnormal conditions can safeguard lives.
6. Address the most important threats
Leaders who have completed the above steps will have gained a complex picture of the potential harm that can befall individuals in their workplaces. They should use this understanding to prioritize high-risk hazards and deal with those first when planning protective measures.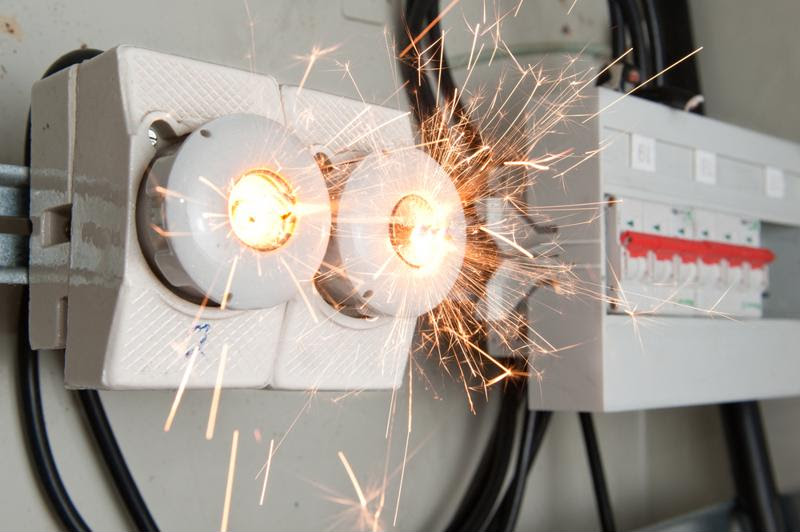 A safe mindset
Keeping workers safe is more than just a list of steps. Managers should have a mindset that puts the health and security of employees and visitors first. Industrial real estate firm Jones Lang LaSalle Incorporated suggested this is a feeling that goes beyond regulatory compliance. Instead of being the last word on hazard detection and safety, legal requirements are just a starting point – workplaces should be safer than the government demands, rather than just scraping by.
JLL CEO, John Forrest, wrote on the company's Views blog that leaders should take personal responsibility for broadcasting a commitment to safety and health. They are the faces of their organizations, and the ones other members of the corporate structure will take their cues from. If employees detect that safety is being compromised or treated as a lesser concern, it may prove difficult for them to commit to a company.
Top risks vary
There are many different listings of top workplace risks depending on the industry and type of facility. The fact that all of these hierarchies highlight, however, is companies have to prepare for more than just one primary risk factor. OSHA divides the risk factors into six different categories:
Safety hazards such as electricity, machinery or heights.
Biological hazards including bodily fluids, mold and bacteria.
Physical hazards generated by extreme temperatures, loud noises, radiation and more.
Ergonomic hazards based on work habits such as repetitive actions or repeated heavy lifting.
Chemical hazards due to the substances used by the business, whether it produces them or just uses them as pesticides or cleaners.
Work organization hazards like the risk of violence, harassment or workload problems.
Training prepares teams
Knowledge is power when it comes to hazard recognition. The more team members know about checking for and noting workplace hazards, the better they'll be at avoiding and neutralizing them. Leaders can commit to better training for their employees to improve their ability to maintain safe work spaces.
These courses can teach workers about multiple kinds of hazard identification, including real-time recognition while employees perform their work and advance detection. Sending team members into potentially dangerous workplaces with no practice spotting hazards could lead to risky situations. Since there is no such thing as a 100 percent hazard-free space, it's always worth preparing for the worst.
Source