This Month Served Up 95 Mobile-Friendly VOD3 Courses!
Just to keep you all up to date; this month 95 courses have been pushed through our publishing process!  These 95 courses include new releases and updates.  Each course is now available on our VOD3 platform allowing supreme convenience by being mobile-friendly.  VOD3 courses are compatible on any browser or operating system, as well as any mobile device or desktop computer.  As more and more jobs become mobile, our VOD3 format makes training simple to implement while maintaining its effectiveness.
Our List of June Courses Include:
New Releases:
Maritime: Security: Maritime Facility Security Awareness
Maritime: Intro to Vessel and Barge Equipment and Terminology
Security: TWIC MTSA Training
Oilfield: Safe Forklift Operations and Practices for the Oilfield Industry
Driving Safety: Step Back for Safety
Leadership Capsules: The Leader as Coach
Leadership Capsules: The Leader as a Mentor
Leadership Capsules: Beginning Employment Relationships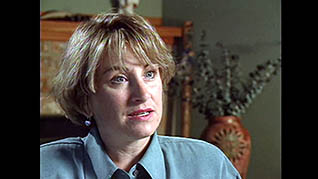 Leadership Capsules: Ending Employment Relationships
Leadership Capsules: Providing Performance Feedback
Leadership Capsules: In Compliance
Safe Lifting For The Trucking And Warehouse Industry
DOT Alcohol and Drug Rules
Hazcom: Hazard Communication: Behind The Scenes WHMIS
Safe Operations Of Motor Vehicles
Driving: Think 'N Drive
Lockout/Tagout Vehicle Procedures
Hearing Conservation for the Automotive Industry
 Baler Safety
Updates: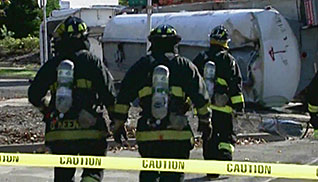 Hazmat Operations 1: Reconnaissance
Hazmat Operations 2: Hazmat Containers
Hazmat Operations 3: Forecasting Events
Hazmat Operations 5: Tactics
HAZWOPER: Decontamination Procedures
HAZWOPER:  Work Practices and Engineering Controls
HAZWOPER: Electrical Safety in HAZMAT Environments
HAZWOPER: Confined Space Entry
Ergonomics: Elements of an Ergonomics Program
Ergonomics: Principles of Office Ergonomics
Ergonomics: Musculoskeletal Disorders
Electricity: Basic Electrical Safety in the Workplace
Battery Charging Safety
Orientation: Safety Orientation
Hearing: Hearing Conservation for Employees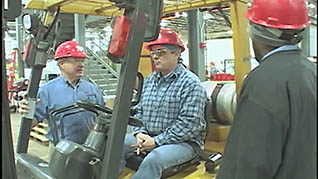 Forklift: Forklift Safety
Forklifts: High-Impact Forklift Safety (graphic)
Emergency Planning
Ladder Safety
Powered Pallet Jack Safety
Violence: Workplace Violence
Hospital First Receiver 2: Hospital Incident Command System
Driving: DOT Out of Service Criteria
Driving: Road Rage
Driving: Speed Management
Driving: Vehicle Pre-Trip Inspection for the Trucking Industry
Driving: Motor Coach Inspection: Level One
Driving in Extreme Weather
Driving: Safe Backing of Tractor Trailer Rigs
Driving: Bobtailing and Jackknifing
Poisonous Plant Safety
Wasps and Spiders
Propane Safety
Carbon Monoxide Poisoning
Sulfuric Acid and Hydrochloric Acid
Hydrogen Sulfide Training
Benzene: Working with Benzene
Propane, Butane, and Propylene
Combustible Dust Can Explode
Pool Chemicals: Who, What, Where, and How
Laboratory Safety: Handling Compressed Gas Cylinders in the Laboratory
Respiratory Protection
Respiratory Protection Employee Training
Overhead: Cranes, Chains, Slings, and Hoists
Confined Space Entry
Confined Space Entry: Out in the open
Slip and Fall: Preventing Slips and Falls In Trucking
Falls: Fall Protection
Oil Spill Clean Up 1: Initial Response
Oil Spill Clean Up 2: Countermeasures on Land
Oil Spill Clean Up 3: Countermeasures on Water
Oil Spill Clean Up 4: Waste Management
Oil Spill Clean Up 5: ICS and Unified Command
NIMS – the National Incident Management System
Diet, Nutrition, and Cancer Prevention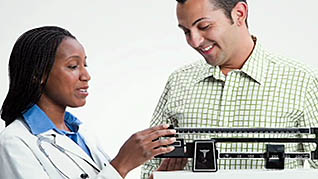 Wellness: Transportation Professionals Nutrition & Health
Wellness: Diabetes Prevention and What to do What You Get it
Wellness: Eating for Energy
Shift Work: Preventing Fatigue
Electricity: Electrical Safety
Heavy Truck Braking System And Braking Techniques
Driving: Intersections:Expect The Unexpected
Driving: Fatigue Management for the Trucking Industry
Laundry Room Safety Basics
IEDs & VBIEDs
HAZWOPER: Exposure Monitoring & Medical Surveillance
HAZWOPER: Emergency Response Plan
Hand, Wrist & Finger Safety in Construction Environments
ANSI Material Safety Data Sheets
Distracted Driving: Real Accidents, Real Stories
HAZWOPER: Handling Hazardous Materials
Driving: Special Driving Conditions
Food Handling: Hand Washing and Bacteria For Cafeterias

Visit mastery.com for more course titles available on our VOD3 platform.