Winter Weather Contributes to the Threat of Slips, Trips and Falls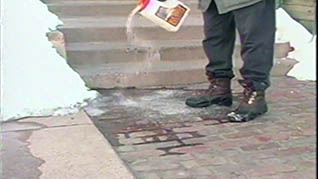 Second to motor vehicles as a cause of fatalities, slips, trips and falls account for 15% of all accidental deaths.  Awareness, knowing prevention techniques, and taking action are vital for the prevention of slips, trips and falls in the workplace.
Through Mastery's training video, Preventing Slips, Trips and Falls, the ingredients for creating falls are given, such as; water, oil, ice, snow, and not keeping up on general housekeeping or damaged floors.  The key message in this video, "if you see something wrong, do something about it."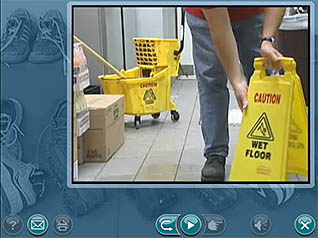 There are three important E's to remember when training employees on slips, trips and fall preventing.  These E's are:
Engineering; correcting potential physical hazards or making your facility free of defects
Education; everyone is aware of safety and everyone is trained in accident prevention
Enforcement; your company has safety rules and they are enforced
During the Slips, Trips and Falls Prevention course these concepts are explained in great detail.  OSHA's standards for walking/working surfaces can be found here.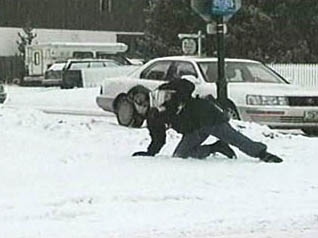 In relation to these training videos, winter walking is a concern for employers as their employees take on these sometimes treacherous weather conditions during the winter months.  Through the video Winter Walking, Mastery offers precautionary steps while discussing common trouble spots in the winter.  These trouble spots consist of vehicle exits and entrances, icy and snowy surfaces, steps and turns.
Slippery conditions can occur at any time and winter weather especially brings them about.  With proper training and awareness, the chances of serious injuries in these conditions will diminish in your organization.  Use any of Mastery's slips, trips, and falls training videos for optimum prevention in your workplace.