Confined Space Entry – Keeping Workers Safe
Accidents occurring while working in confined spaces can be deadly. Even worse, many confined space entry deaths are of those trying to rescue other workers. Everyone can avoid becoming another victim by taking the proper safety precautions and following OSHA guidelines when working in or around confined spaces.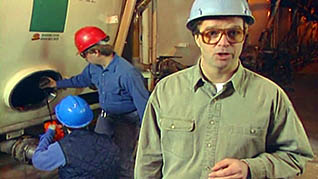 Two of our Advantage confined space entry titles are now available as Video On Demand courses. "Confined Space Entry: Out in the Open" and "Confined Space Entry: Permit Required Confined Space" help prepare workers with the skills to work safely in confined spaces. They also provide information on rescue techniques in the event of an accident or injury.