Teach Remote Workers to Excel at Digital Communications
Many employees are working remotely today – how can you help your team communicate well in this new environment?

If your company is one of the many embracing a
remote work
model to keep its operations running during the novel coronavirus pandemic, your team members may be unfamiliar with the best practices for working from home. For people used to going into an office everyday and working eight hours, going entirely remote can represent a major change. Management should be there every step of the way, giving these personnel the skills and support they need to succeed in this new business landscape.
Even if your organization has possessed
work-from-home
capabilities for years, a refresher on the basics of this model can be a worthwhile investment. For instance, your employees may be missing one of the most vital skills regarding remote work: the ability to communicate effectively when face-to-face contact isn't possible. Training in digital communications can improve remote workforce effectiveness, both in terms of interacting with coworkers and reaching out to clients and partners. Furthermore, this skill will always be relevant to effective business practices, even in times when in-person work can resume.
The Best Practices of Digital Communication
What makes online communication special, and what should your employees be doing to maximize their performance in this essential area while working remotely? One of the first steps in successful remote contact, according to PayScale, is for workers to get their technology tools squared away early. Which programs does your company use for video and text conversations? What are the rules around the types of networks people can log on from, the devices that are considered safe to use, the expectations around microphones and cameras? While being forced into a remote work plan by a crisis doesn't give you much time to settle these matters, you should still make sure there is a solid policy around tech use and communicate it clearly to every worker.
One vital remote worker communication tip comes from Harvard Business Review, and concerns style and attitude more than technology: You should ensure team leaders and people with managerial authority are keeping a calm and confident approach when they speak with their workers digitally, in group meetings and one-on-ones. Employees' approach to their work is highly informed by what they observe in their immediate superiors. If those leaders lack confidence in the digital communications strategy, either about technology or procedures, that could wear off on the rest of the team and lead to overall weak performance.
Digital comms should also go beyond need-to-know business information to include fun and relaxation, according to U.S. News & World Report. When video conferences are the closest workers can come to face-to-face chats, it pays to employ these channels for breaks in the workday. Aircall CEO Olivier Pailhès told U.S. News there is value in creating remote happy hours or social lunches, allowing people to talk freely about their lives and maintain the feeling that there is still an office culture. This can even include group activities or lessons for employees to enjoy together. This will help people feel they are part of a team and could potentially strengthen use and acceptance of the main digital communications tools.
In all, taking a comprehensive approach to remote-worker communication is just as complicated as fostering good collaboration in a traditional office. Rather than simply hoping best practices will emerge, you can take an active hand in improving the way your employees work together digitally. There are plenty of training courses to invest in for this purpose. Fittingly, these can be delivered through an online, video-based model that lets work-from-home employees learn on their own preferred schedule.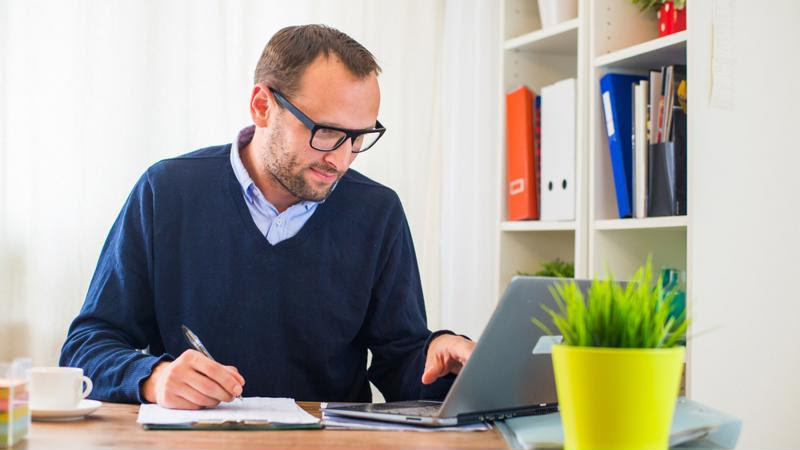 Training Options for Your Team
Instead of selecting one type of course to teach digital and remote communication, you can customize your approach based on the practices your employees need to know. These can be wide or narrow in scope and cover everything from the specifics of digital outreach to soft skills that can make people better at collaborating and getting their points across.
When your workers cannot speak face to face, even their biggest and most complex points will have to be explained in other forms, such as email. In these cases, it can be beneficial to invest in courses about writing more effective email messages, and about the best practices of sending professional correspondence to clients and partners. Even less formal methods of contact such as Slack and other chat programs come with their own best practices that are worth studying up on.
Virtual meetings are another part of the workday that will become inescapable in an all-remote model. When participants in these gatherings understand how to stay engaged and convey essential information through video chat, your teams are better positioned to keep their productivity high. It's especially important to teach departmental leaders these practices, as it's their duty to keep conferences on track.
Remote work was on the rise even before staying home became a health mandate. Communication skills that suit this model are worth imparting in your teams.
Source