Training is Vital for GHS Success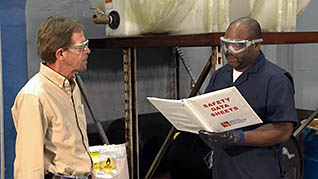 How many of us can honestly say that we have read all our company's policies and procedures?   How about those hefty Safety Data Sheets (SDS, formally known as Material Safety Data Sheets or MSDS)?  My assumption is that most have not read these word for word.  The main reason for avoiding this daunting task is because they become too wordy and confusing to keep focus and for understanding to take place, hence the frustration and annoyance.
According to the U.S. Department of labor, there were a total of 4,609 fatal work injuries in 2011.  Training is vital in order for employees to fully understand how to prevent workplace injuries and improper, dangerous, chemical exposures.
By December 1, 2013, employees must be trained on a new labeling technique imposed by the Globally Harmonized System (GHS).  This system is a standardized format for handling procedures and prevention in the SDS along with labeling on containers for hazardous materials.   Following these new OSHA guidelines, all manufacturers must reclassify all chemicals in accordance with the GHS.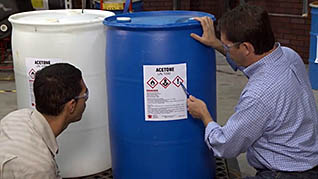 With such a variety of formats in the SDS, procedures were beginning to contradict each other.  GHS is driven to present the hazard information in more ways than just text.    To reduce confusion, SDS will begin to use standardized pictograms and hazard and precautionary statements that are globally recognized and understood.
The Occupational Health and Safety magazine features an article reiterating the importance of proper training of GHS.  Tom Jacques, director of Sales and Marketing for the MAXCOM Services Division of HAAS TCM Group International, wrote the article, "Essential Next Steps on GHS".  Jacques helps us realize most injuries are preventable, and it is our job to take safety duties seriously.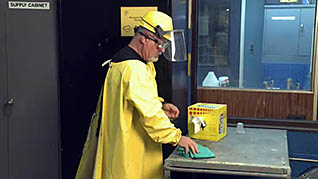 Using the assortment of GHS training videos that Mastery offers, vital and effective training is easy and reliable.  During the Introduction to GHS video, employees will see for themselves how this system will help them improve their safety skills for working with hazardous materials.